sleek + modern graphic design
(formerly Guestroom creative)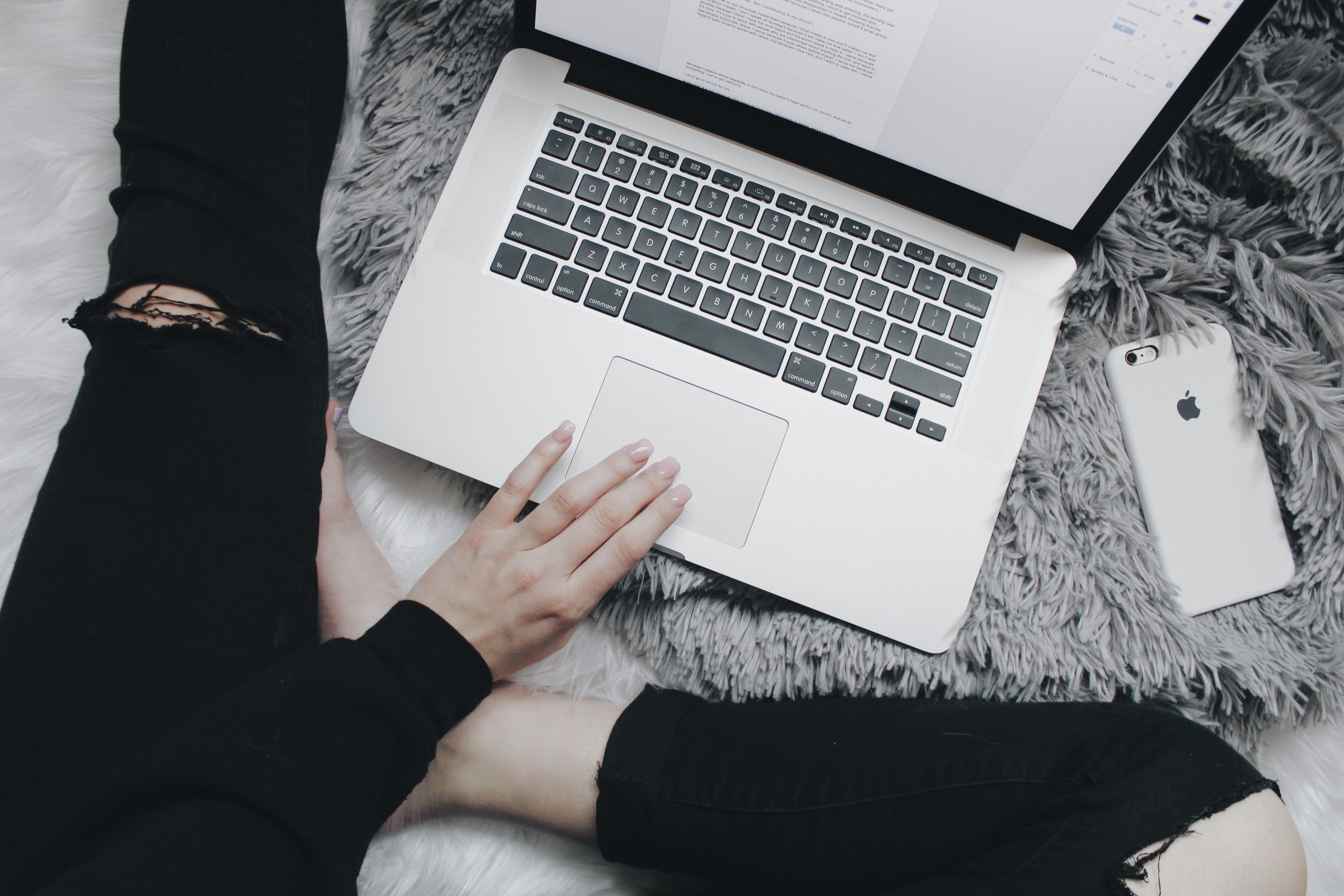 about
My name is Bethany and I am the owner of Modern Raven Design Co! I pride myself in sleek, modern graphics, and I love working with clients who appreciate beautiful designs. I am a stickler for brand consistency, so I especially enjoy helping my clients create cohesive marketing pieces that remain on-brand, whether it's an instagram graphic, trade show banner or an e-book.
I live in Richmond, Virginia with my husband and my two rescue hound dogs. We are currently on our second camper renovation, so when I'm not doing graphic design, I can be found working on the camper, traveling, camping, and enjoying a good campfire with friends.
why modern raven
When I launched my business in early 2017, I used the name Guestroom Creative as a placeholder. I started my business out of my guest room, so not a whole lot of thought went into the name! I wanted a business name that made sense for my style of design, and after a year of trying to come up with a name, I had nothing. I have always loved the word raven - black is my absolute favorite color, and I got married at the Edgar Allen Poe museum. Also, if I could live in a world where it was October year round (perfect camping weather, my birthday, halloween, apple cider, bon-fires etc), I 100% would. I consider my style modern, and I enjoy designing for clients who have a similar aesthetic. As I was laying in bed one night, I thought "why not just pair my favorite design style with my favorite color/word??". Moments later, Modern Raven was born.